Flagler junior Chiara Cortesano is passionate about fashion. Every day, she wears an outfit that expresses her own individuality while looking chic and stylish.
I recently had the pleasure of interviewing the 20-year-old and got to know her style.
Jody Marich: What inspires you when you dress?

Chiara Cortesano: "Everything. It could be a movie I just saw, a magazine I just read, a song I just heard or even other people I see out. I take inspiration from everywhere and add my own touch.
JM: Where do you get your fashion sense from?
CC: "My parents. My mother is way more stylish than I could ever be. Half of the amazing pieces I have she found for me. I steal from her closet every time I am home. My father is from Italy and you can definitely tell by his style. They both have an appreciation for fashion which has rubbed off on me."
JM: Who is your fashion icon?
CC: "This is a tough one. I would say between Margherita Missoni & Sienna Miller."

continued below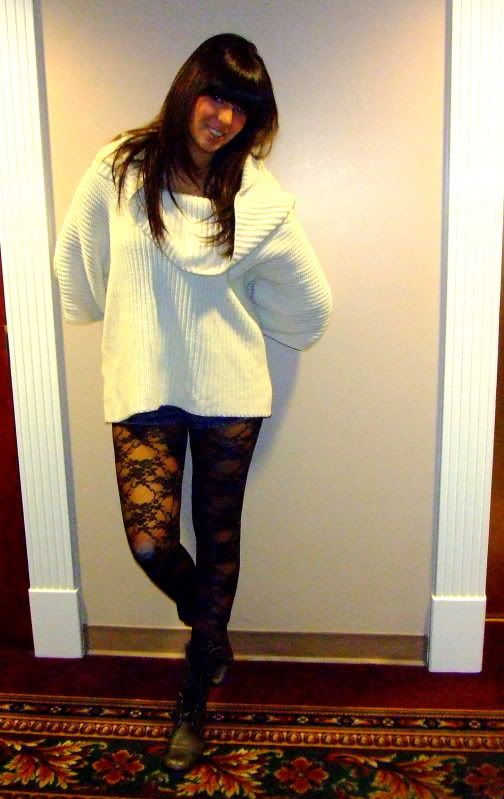 JM: How would you describe your style?
CC: "I would describe my style as a duet between vintage, feminine, classic pieces & edgy, bold accents."
JM: Where do you like to shop?
CC: "I like to shop at The Closet, Goldfinch, American Apparel, Off Saks and a few thrift stores on the island when I am in Saint Augustine. I also like to shop online at Top Shop."
JM: What is your fashion accessory you can't live without?
CC: " I cannot live without lip stick. I keep reserves of my favorite colors in case one runs down. I like soft shades of pink for all day and coral reds for night"
Check out Chiara's Blog:
SaintAugFog.tumblr.com